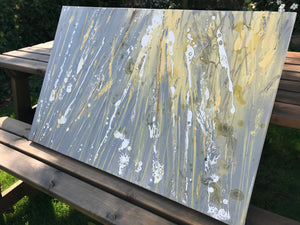 A new way of using paint and technique including wax and mixing acrylic inks into the acrylic paint. I also used feathers to make marks.
This painting is a scene through the grasses, the position of the viewer is low, perhaps from the knees. It's a painting of hope as light breaks through into the grey. 
This original painting is created on a beautiful chunky canvas, measuring approximately 36 by 24inches.